U.S.A. Representation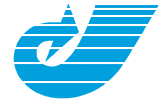 We are delighted to announce that our representation in the U.S.A is now being handled by Hamilton Jet Inc in Seattle (for contact details see Contact us ).
Hamilton Jet have many years of experience with corrosion monitoring products as well as their world beating Waterjet propulsion units.
---
New products
The Sentrylog has been extended to allow up to 2,000 sets of data logs creating the Sentrylog(2000).
The Sentrylog(2000) has all of the features of the original logger but along with the added storage capacity it also has faster access and log clearing times.
The Sentrylog(4000) is under beta test at the moment. As the name implies the storage capacity provided by this unit will increase to 4,000 data sets.
---
Product Support
Seaguard now provides free graphing of your corrosion data for during the first year of use. Just email us your data file and we will convert it into an Excel spreadsheet with tabulated data and embedded graphical representation which we will then email back to you.
---
Software Updates
Sealog software has been upgraded to version 2.04.
For further details and to download the latest version see Downloads